Efficient High Flow Design For Both RB20 & RB25 Engines
With a smooth inner walls, high flow capacity, easy to install flange design for an easy direct bolt on application.Compatible with the stock turbo and the Tomei ARMS Turbo will contribute with improving the power output. Designed to suit a Φ76.3mm front pipe.
MATERIAL
EXIT DIAMETER (Φ)
VOLUME
(cc)
FLANGE THICKNESS(mm)
WEIGHT (kg)
TOMEI
SUS304
76.3
1050
12.0
1.55
STD
STEEL
60.0
750
13.8
2.25
APPLICATION

PART NUMBER

R31,R32, C32,C33, A31, Z31
RB20DET POWERED VEHICLES
TB6020-NS06A
R33,R34, C34,C35,WC34
RB25DET POWERED VEHICLES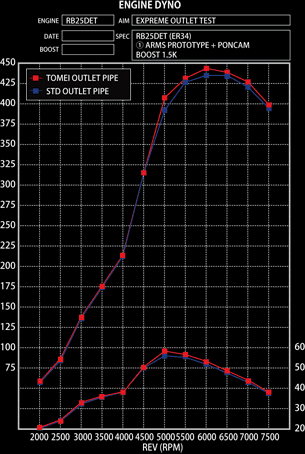 | | |
| --- | --- |
| ■WIDE MOUTH, STEPLESS SMOOTH PORTING | --- |
The stock outlet pipes mouth is partially blocked at the port bypass side. This design is for low engine speed response. We've enlarged this section to improve power gains. By optimizing the shape of the enlarged area, we were able to prevent the loss of both torque and power in the low engine speed range.
| | |
| --- | --- |
| ■3 INCH (φ76.3mm) COMPATIBLE | --- |
The internal diameter has been enlarged by 120%. This will significantly drop exhaust back pressure.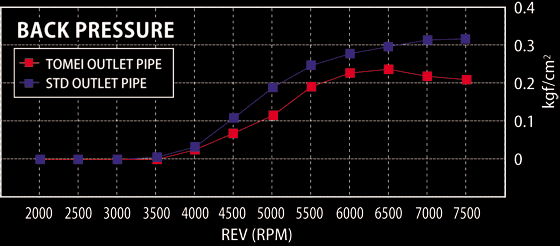 | | |
| --- | --- |
| | Designed to be a hassle free installation. We have incorporated a dimple in the pipe where the bolt for the flange is located. To allow ease of access to both bolts and nuts to allow a quick, trouble free bolt on application. |
---