Added Compatibility GR/GV Chassis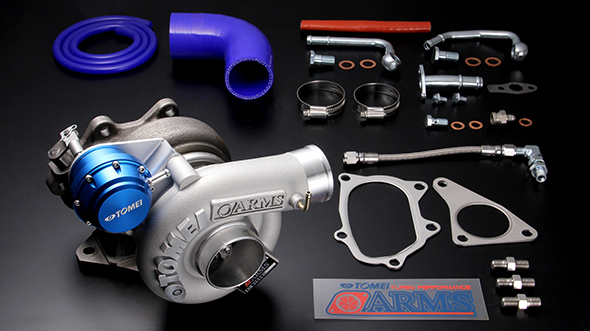 New Application
IMPREZA JDM
FORESTER
GC8
GD-AB
GD-CD
GR/GV
SF5
SG5
GDA
GDB
GDA
A-LINE

EJ207

EJ205

EJ207
EJ205
EJ257
EJ205
EJ205
IMPREZA USDM
GD 01-03
GD 04-05
GD 06-07
GR 08-
GV 11-
WRX
WRX
STI
STI
STI
STI

EJ205

EJ205

EJ257
EJ257
EJ257
EJ257
USDM WRX 08- model@under development
Now comes standard with the new Billet Actuator. Retains the response feel of the original stock turbo, but delivers increased power gains even at higher up in the power band range without sacrificing torque.

PART NUMBER: 173016
$1,490.00
(USD)

Retains the low speed power range, with that extra punch at mid to high speed range. This is turbo has the balanced transient characteristics to produce peak power to suit those who want the best of both worlds.



PART NUMBER: 173023
$1,490.00
(USD)

This turbo has the potential to deliver 450PS with the stock layout; from 4000RPM upwards is where peak power comes in. This Turbo's special characteristics will really show when added engine tuning and internal upgrades are done.

PART NUMBER: 173024
$1,490.00
(USD)
| | | | | |
| --- | --- | --- | --- | --- |
| Previously compatible with GD chassis, it is now compatible with both GR/GV chassis with a newly designed actuator bracket | | The actuator rod has also been newly designed, securing the clearance with the intercooler. | | Compressor OUT hose is now included to secure the clearance from the electric throttle position sensor. |
FEATURES
FLAT PRIMARY EXHAUST PRESSURE

The initial spool characteristics is just right, with a seamless linear power curve that matches the engines RPM with the power output. This gives the best drivability results.

MAINTAINING OUTPUT EVEN AT HIGHER TUNED LEVELS

With the stock displacement, you can expect to see good power around the 5500rpm mark and higher. But with the increase in the engines displacement, even more potential gains are possible.

AVAILABLE IN 3 SIZES

The M7760 retains the stock response feel, with added power gains. The M7960 delivers great upper mid range power, with even more power gains possible. When peak power is a priority over response, there is only one option. The M8265 will deliver unleash your engines full potential.


100% BOLT ON

The ARMS series turbo kits all come supplied with all the required gaskets and fitting accessories for a true bolt on application out of the box. So it can be installed immediately without the need to hunt for other parts.

1 YEAR WARRANTY

The ARMS RB26 M7655/8260 Turbine Kits come with a 1 year limited warranty after the product has been registered with Tomei Powered shortly after purchase.